Foco en Liderazgo Femenino
Mujeres EAE: 12 medidas para conseguir una igualdad real y efectiva.
Mujeres STEM: uno de los desafíos más importantes para nuestra sociedad
Dicho y hecho: Cómo implantar un liderazgo diverso, real y efectivo
The perfect time to start is always right now

Starting today, you can embark on the journey towards the professional and personal destination that you set yourself. We are committed to continuing to give you the support and personalized guidance that you need to find the training and financial solution that best suits your unique situation. Take the first step today. Discover our programs

Show me the Masters
Upcoming events
Come in, make yourself comfortable and be surprised by the latest developments in the business world

Follow our events on Linkedin via EAE Business School's Linkedin profile
EAE ON SESSION
68 min.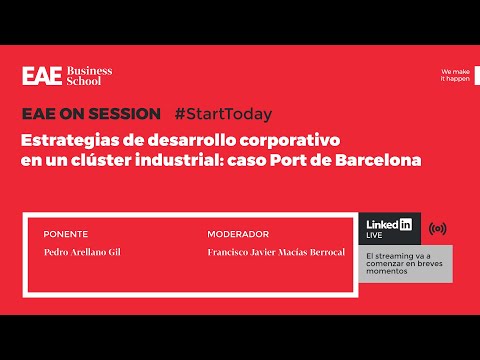 Estrategias de desarrollo corporativo en un clúster industrial
61 min.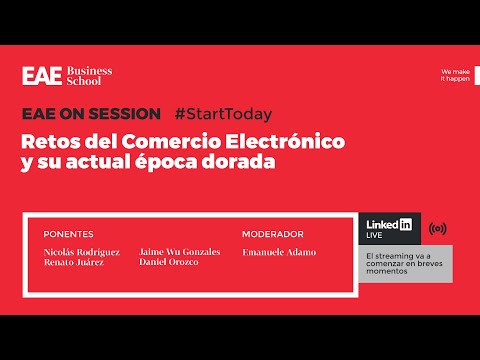 Retos del Comercio Electrónico y su actual época dorada
56 min.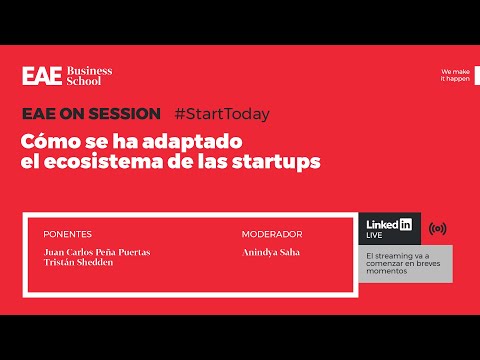 Cómo se ha adaptado el ecosistema de las startups
62 min.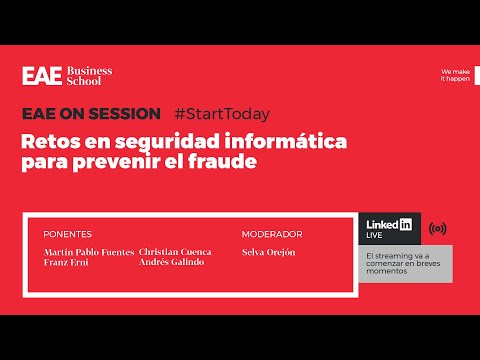 Retos en seguridad informática para prevenir el fraude
61 min.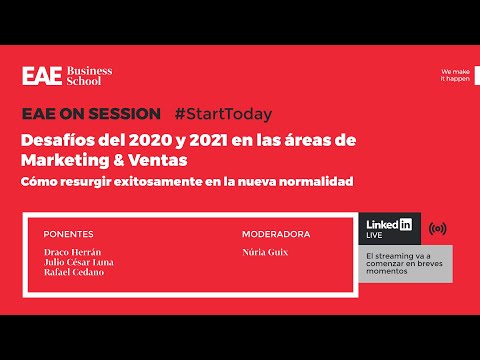 Cómo resurgir exitosamente en la nueva normalidad
67 min.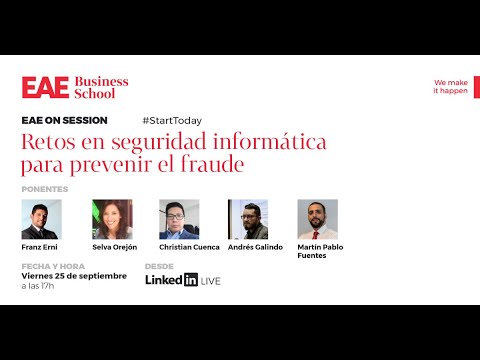 Cambios de hábito en el consumo en la era Post covid
70 min.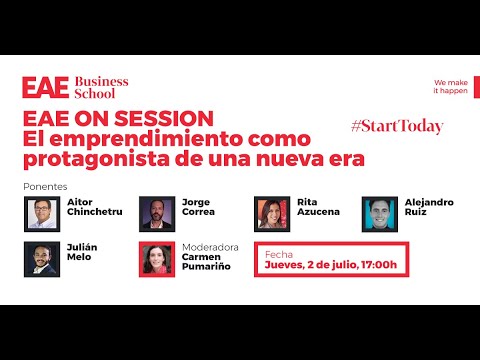 El emprendimiento como protagonista de una nueva era
72 min.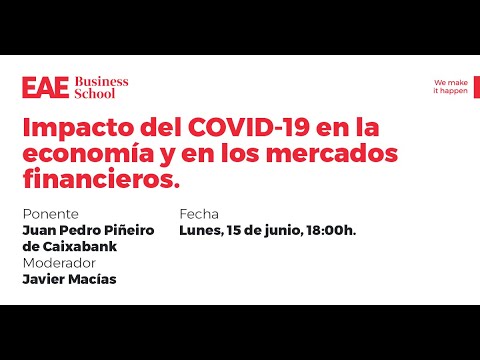 Impacto del COVID19 en la economía y los mercados financieros
70 min.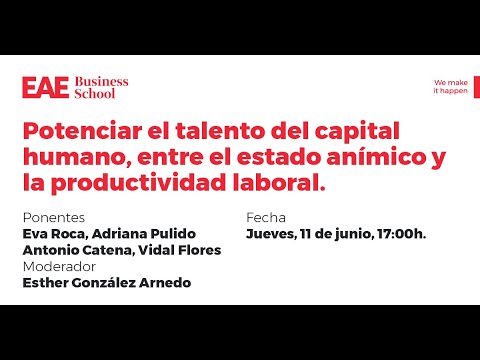 Potenciar el Talento del capital humano
65 min.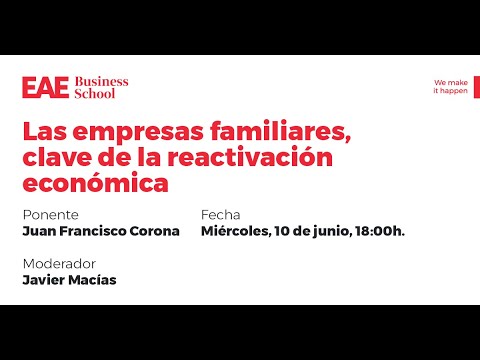 Las Empresas Familiares, clave de la reactivación económica
Ode to Today
Our journey meets everything that lies ahead of us at a single point: Today. Today is the place where our joint effort reaps its reward, because all our individual and collective projects are connected. Today is the place where success comes to fruition, through the people that pass through, return and leave their mark. Today is the place where we share in hopefulness and where, together, we make it possible. We are here today, with all our hard work and passion. Today, we boldly say who we are and where we are heading
#StartToday